hawk_soaring
's lovely Big Bang entry,
"Quantum Satis"
.
Author:
hawk_soaring
Fandom: NCIS
Pairing: Gibbs/ DiNozzo
Rating: FRAO
Warnings: Slave!fic, abuse, consent issues, betrayal

Summary: Tony is away at boarding school when he gets unwanted visitors. A con man to the end, his father has sold him into slavery to settle his gambling debts. Tony quickly learns what it means to be a slave at the Washington DC Training Facility. He goes through a few trainers before finding one that can handle him. Even though he still harbors the desire to run away, he finds himself attracted to one Leroy Jethro Gibbs.
Cover art inspired by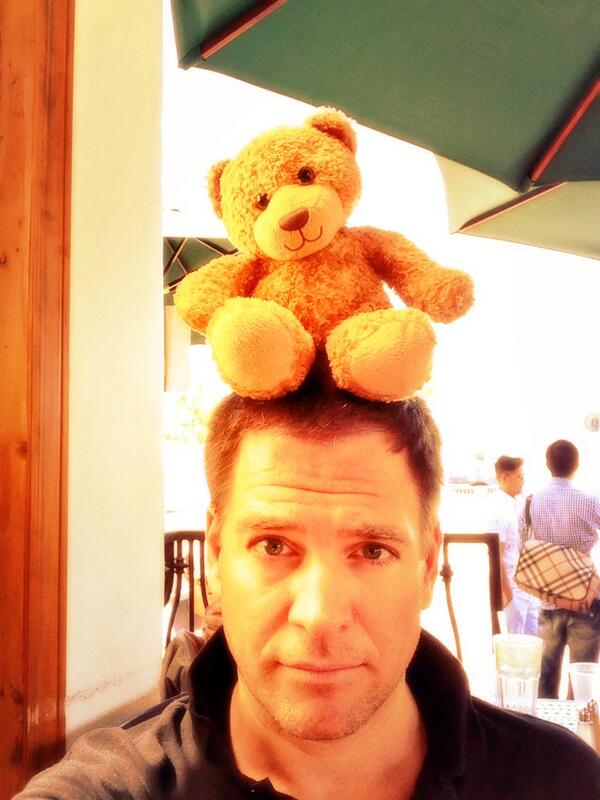 mrwubbles
I thought of you immediately when I saw this. There will be iconage committed as soon as I get a chance! >:)
Michael Weatherly couldn't be any more adorbs if he tried!!! Just sayin' *smishes him*
ncis_bigbang
this year!!! \o/
Anyone else interested in participating? Stories, art, both?!
I've signed up for both, howaboutyou? The more, the merrier! =)
There will be an


*giggles*



So much win!

Bojana will never look at that cup without shaking her head in exasperation... *smishes*
Further proof Michael Weatherly is made of pure awesomesauce wrapped in adorableness!
Title:
12 Icons of Yuletide
Artist:
hinky_hippo
Warnings/Spoilers:
no one's totally nekkid/no sekrits revealed ;)
Disclaimer:
not mine, I just own a few of the pixels
Created for
tibbs_yuletide - check out the comm for loads of nifty, slashy goodies!!!
Title: Phantasm
Author:
hinky_hippo
Rating: PG-13
Pairing: Gibbs/DiNozzo
Genre: Halloween
Warnings: minor nudity in the artwork, mild adult language and situations, things which go narm in the night
Word Count: 2,000
Disclaimer: I don't own them, they own me.

Author's Notes: I gotta admit, Halloween is not one of my favorite holidays and writing for it has been tough! I'm a bit more shmoopy, I guess, but wanted to stretch my horizons a wee bit. LOL! Thanks so much for
sinfulslasher once again giving us the opportunity to make pretty things of pretty boys! Extra special thanks to
slipstreamfcr for putting up with my rapid fire tweaks at the wee hours without killing me or snoring in my ear! <3


Summary: His eyes wide with astonishment, Tony gasped in surprise. The sound echoed down the long back alley, reverberating over the city's muted din....evil lurked nearby.

This story was written for the 2012
halloween_tibbs community. Please check out all of the excellent offerings there! =)
(
Boo!
Collapse
)